NuVuw for Home owners, renovators and self-builders
Your project on time and within budget!
Collaborative solutions that enable you and your team to proactively work together with the visibility to track project progress, activities and budget from anywhere.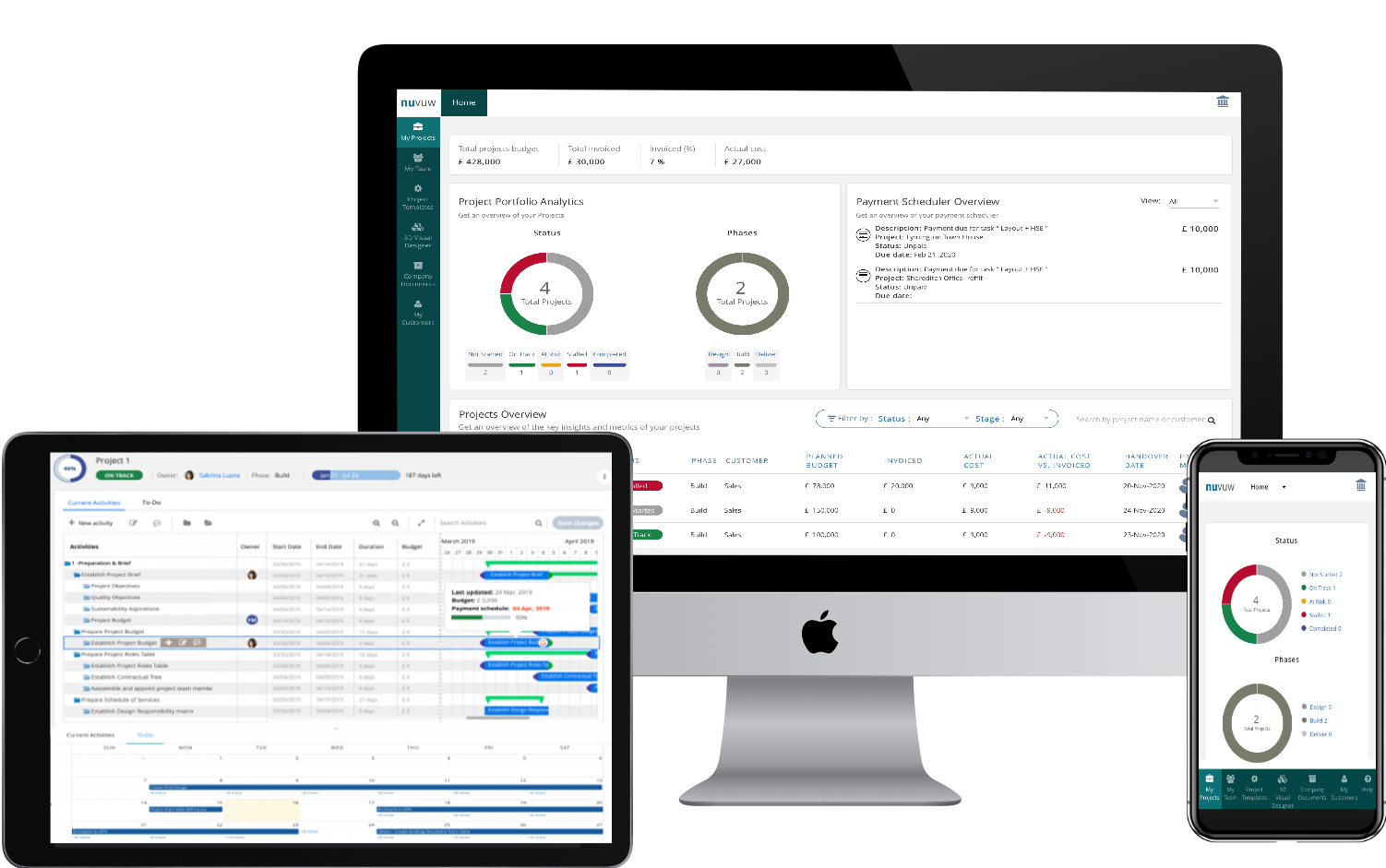 Putting you in control of your project
Real-time collaboration keeps you connected to your team.  Instantly message and receive updates while storing all your information in one place
Most people struggle to visualise what their project will look like when finished!
With NuVuw's 3D visual designer, you can import an Architect or estate agent's floor plan, design an individual room or a complete home up to 10 floors. Decorate with real flooring, furniture and wall colours.  Finish it off with dynamic lighting to create the desired effect.
Give it a try below!
Simply select the 3D button at the top of the frame and once it has loaded you can navigate around it.  All the menu items are live and to add floors, rooms and products, you will need to be in the 2D view.  Please note that you will not be able to save it.  To keep a copy of the design once you have made changes, simply download it, register and upload it into the 3D visual designer to make further changes and save it into your design folder.
NuVuw 360′ – Your project, team and financials all in one Place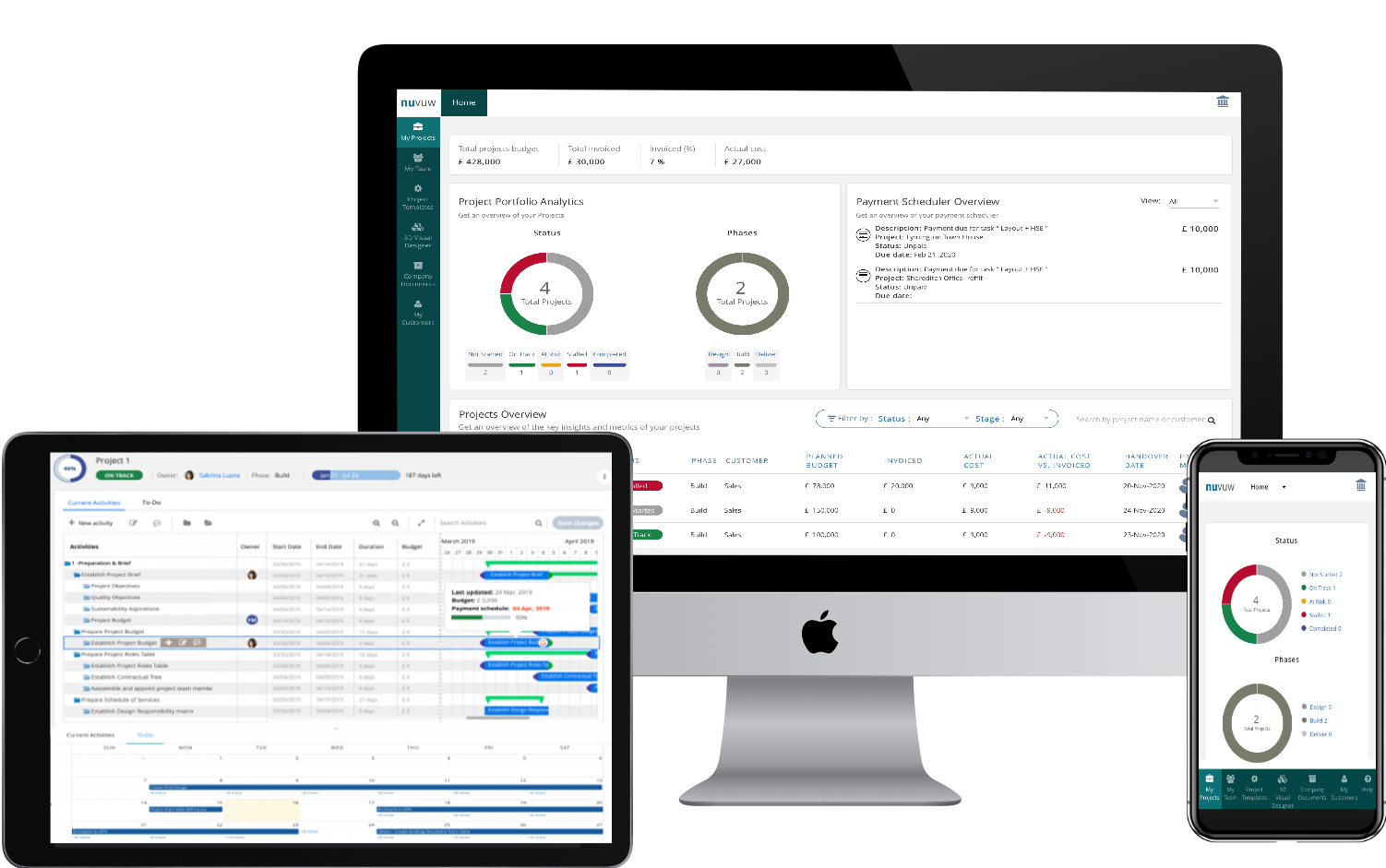 NuVuw is designed specifically to help your manage your project by freeing up the time you're currently wasting worrying about who needs to do what, what's on schedule and what's over budget. Your dashboard ensures overall visibility of your project incl. financials. NuVuw's adaptive AI technology alerts you to when things could be going off track.
Create and run your project from anywhere on any device
Create projects in minutes from predefined project plans including RIBA plan of work or utilise your own plans.  Assign your team and sub-contractors at any level and view activities as a Gantt chart or calendar "task list".  Documents are assigned at activity or task level and you can manage budgets and milestone payment schedules in the same way.
All your Information stored securely and accessible from anywhere on any device
Documents can be stored and managed at the top level and at project level   To save time and maintain structure, documents can be selected at the top level for individual projects and subsequently personalised for that specific project.  Full synchronisation and revision control are available at the project level to ensure complete security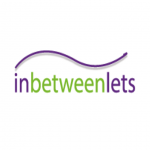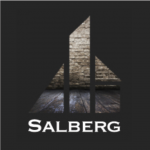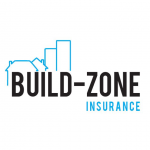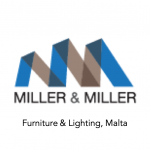 Existing tools are too technical and expensive to acquire - NuVuw keeps it simple yet powerful ​
Todays design and build tools are too complicated, too expensive and isolated – NuVuw is powerful yet simple.
Whether you are managing a small renovation or a complete self-build project,  NuVuw helps you stay in control with the latest information.
Seamless team Collaboration​
Construction is a team sport.  Keeping your client, team and subcontractors project team connected throughout the process minimises risks to the delivery.

Smart
Experience
Your team can provide updates any time and from any job site. NuVuw's adaptive AI  technology alerts you to when things could potentially be going off track
Track Activities, Progress & Spend
Our visual Project management combined with an integrated Calendar 'task' list  means that you and your team can deliver your project on time and to budget
Designed with you in mind
Our Solutions have been designed by you, for you.  We have spoken to hundreds of high-quality professionals who told us what they needed to grow their business 
Take the stress out of your property development project today!
Don't take our word for it, here's what some of our customers are saying
"NuVuw's 3D design tools make it really easy to work with our clients and give them a realistic view of their projects."
Elaine Hollerhead
Interior Designer, Designate-uk
Our Vision
"To earn our place as the leading provider of ridiculously easy-to-use cloud-based solutions for property developers and design / build professionals by ensuring end-to-end visibility and control of their new-build, custom-build or renovation projects"
Our Values
Customer Focused – Innovative – Passionate
We would love to hear from you so get in touch if you have questions or suggestions
Contact us
Email us: Support@nuvuw.com
Call us
UK: +44 (0)203 239 4634
USA: +1 650 924 9984
Australia +61: 03 9017 0105